Whenever you use an HVAC system for your indoor comfort needs, you're relying on advanced technology that has several components and various electrical and mechanical parts. Whether you want to install a new unit or repair existing equipment, you should know that going the DIY route is never a good idea.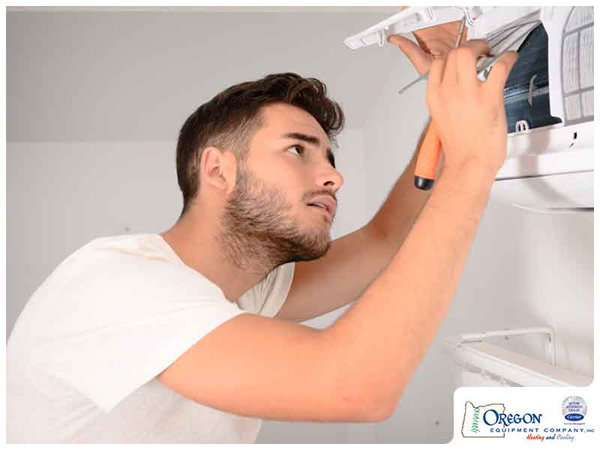 As the leading Carrier® provider in the local area, we recommend that you work with a certified technician on any of these HVAC projects. Installing or repairing a heating and cooling system on your own comes with risks, including the following:
Safety issues. An HVAC unit is a powerful appliance that requires great amounts of electrical voltage for it to function properly. Unless you have the requisite training and specialized equipment to proceed with the repair, dismantling the unit to expose its inner workings isn't recommended. Doing so will put the equipment and your safety at risk. In addition to system damage, you may likely cause an electrical fire or even experience a life-threatening shock.
Expenses. HVAC maintenance requires special knowledge and specialized tools. If you plan to troubleshoot, diagnose and repair the unit yourself, you'll have to purchase a full tool kit. You're also likely to damage the unit, and if this happens you'll have to shell out money to get replacement parts. If you don't find them, you risk losing the appliance completely. Hiring a professional technician to do the work is more affordable and safer than DIYing an HVAC repair.
Voided warranty. HVAC manufacturers put in place certain requirements that must be met in order for a homeowner to be eligible for warranties. For instance, a new heating and cooling system must be installed, repaired and maintained by a professional technician authorized by the manufacturer. If you DIY'd the project and the company finds out you tampered with the unit, you may lose out on free HVAC repairs and replacement. Essentially, taking matters into your own hands can void the warranty of your rHVAC system.
For your HVAC needs, turn to Oregon Equipment Company. We're proud to offer top-of-the-line Carrier® products and provide high-quality installation and maintenance. Give us a call at (541) 296-2915 or fill out our contact form to schedule an appointment.