When choosing the right HVAC system for your home, you should take several factors into account, including the brand, type and total cost. One thing you should never overlook is the need to work with a reliable contractor who can provide a quality installation. In this blog, local heating and AC installation contractor Oregon Equipment Co Inc shares the top reasons why HVAC installation matters just as much as product choice.
–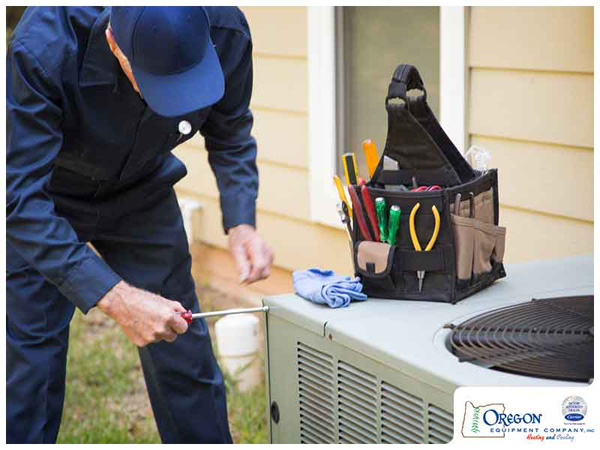 Efficient Operation
When choosing a heating and cooling unit, you want a product that works less but does more while cutting energy costs and reducing your carbon footprint. By having it expertly installed by an experienced HVAC technician, you can enjoy more efficient operation. Otherwise its function will be compromised.
Consistent Comfort
There's no such thing as a one-size-fits-all HVAC installation. The design and size of the ductwork and ventilation, the settings on your heating and cooling unit and other important factors must be correct for the entire system to function as effectively and efficiently as possible. Proper AC and heating installation is imperative in preventing issues related to temperature variances and indoor humidity.
Long-Term Performance
An efficiently-working HVAC system doesn't have to work harder in order for your home to reach the desired temperature. During installation, the technician will adjust and tune the system according to manufacturer specifications and the requirements of your space. As a result, the unit will run without any added strain, leading to fewer breakdowns over the course of its service life. Expect it to last 15 to 20 years, or possibly longer.
Oregon Equipment Co Inc provides fast, reliable and dependable heating and air conditioning service to homeowners in the local area. Our highly skilled technicians are experts in HVAC repair and replacement, making sure they get the job done right the first time. Call us today at (541) 296-2915 or fill out our contact form.